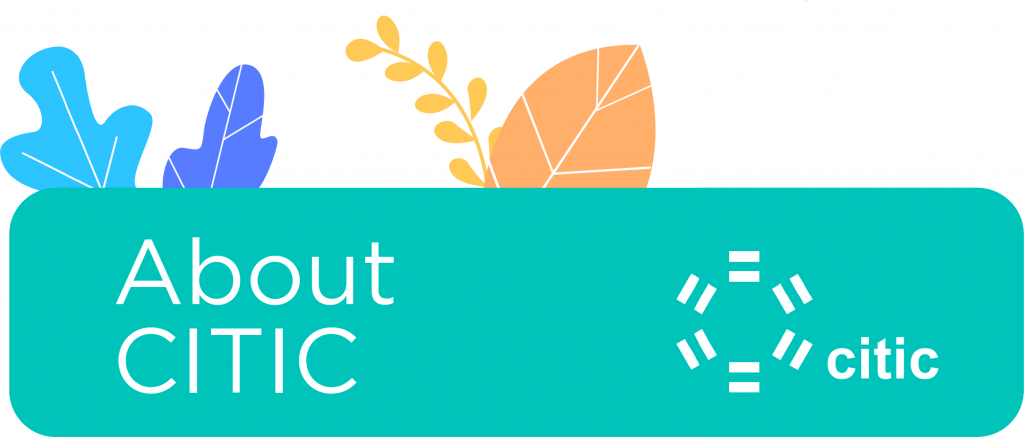 CITIC (Centre for Information and Communications Technology Research) was created in 2008 by the University of A Coruña. It is a unique research centre which promotes the advancement and excellence in R&D&i in the use of ICTs. CITIC is the leading ICT centre in Galicia.
CITIC is a meeting point between the university and companies that unites R&D departments of companies in the ICT sector with researchers from the university.
In 2016 CITIC was awarded the distinction of Outstanding Research Centre in Galicia 2016-2019. It is the only ICT centre in Galicia to have received this honour, co-financed by the Regional Government of Galicia and by the European Union through the European Regional Development Fund. This recognition was renewed in 2019 under the new designation of Research Centre of Galicia 2019-2022.
Promote progress and excellence in research, development and innovation in ICT.
Consolidation of advanced and excellent scientific knowledge in the Technological Areas of the Centre.
Encourage technology transfer to society and the market.
Enlarge the international scope of research activity.
Stimulate the employment-generating capacity of the ICT sector.
Research at CITIC is divided into four research areas: Artificial Intelligence; Data Science and Engineering; High Performance Computing; and Intelligent Networks and Services, and one cross-disciplinary stream which draws on all four: Cybersecurity.
Each stream contains a number of different research areas and priorities, according to the specialist knowledge of its researchers and trends in R&D&I at a national and European level.