CITIC presents its international PhD programme 3-i ICT
On March 25, from 12:30 p.m. to 2:00 p.m., the presentation ceremony of the European project 3-i ICT will take place. 3-i ICT is an innovative international PhD programme designed by the CITIC of the UDC, offering specialised technical, research and transferable skills training to 8 Early-Stage Researchers (ESR) to carry out their PhD projects at CITIC.
3-i ICT is the first Galician programme awarded by the European Union's Horizon 2020 research and innovation programme under the Marie Skłodowska-Curie grant agreement, and it is co-funded by the Galician Department of Culture, Education and Universities (Regional Government of Galicia).
The event will be held in CITIC's Cloud room and will be streamed through its YouTube channel.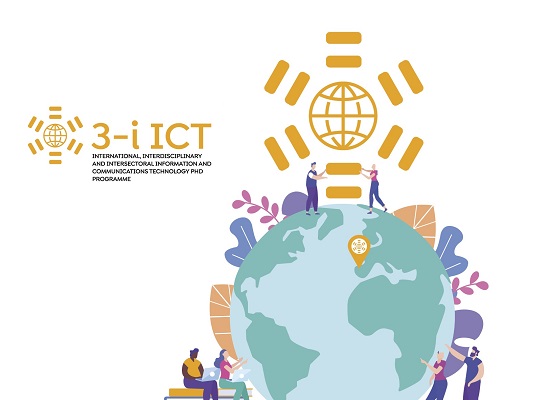 PROGRAMME
12:30 h – 12:45 h.- Opening ceremony
Salvador Naya Fernández, vice-rector for Science Policy, Research and Transfer of the UDC
María José Lombardía Cortiña, vice-rector for Students, Participation and Employability of the UDC
Faustino Infante Roura, head of the Research Planning and Structuring Office of the Galician Department of Culture, Education and Universities of the Regional Government of Galicia
12:45 h – 13:20 h. Presentation of the 3-i ICT project
Manuel F. González Penedo, director of the CITIC
Ana Almécija Pereda, European Projects Manager of the CITIC
13:20 h – 13:30 h. Closing ceremony
Salvador Naya Fernández, vice-rector for Science Policy, Research and Transfer of the UDC
Manuel F. González Penedo, director of the CITIC
13:30 h – 14:00 h.- Appetizer